The Liberty London Archives contain thousands of historical Liberty pieces including oversized books, paintings and fabrics.
If you have a piece of Liberty fabric heritage which you would like to know more about, you can submit an archives query here and our Customer Service team will contact our Archivists to try to find out some more information for you.
Please note, our Archives only contain fabric and therefore we cannot provide details on other products.
For more information about the store heritage, please click here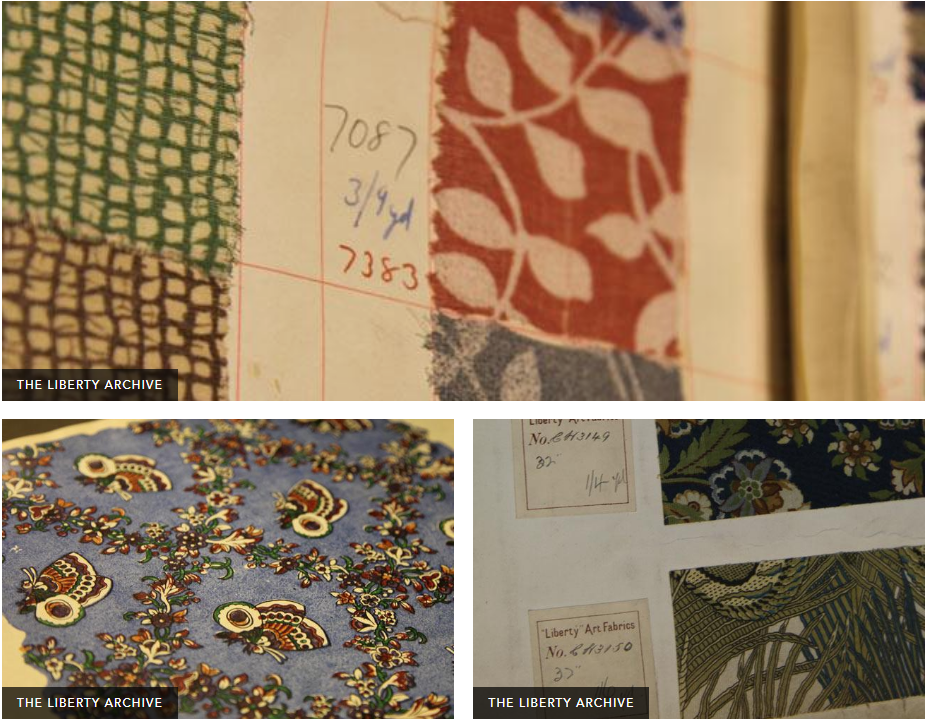 Liberty Fabrics Archive FAQs
When did the Archive department begin?
Liberty started producing their own pattern books in the 1880s, which were kept from then on.
We are famous for our prints, how many does the archive currently hold?
We always quote the number 40,000, but the exact number isn't actually known. Liberty has always used their archive so prints kept being re-used, making counting very difficult.
What is the process behind archiving a fabric?
The textile archive is actually more of a design archive and it always has been, that's the main reason for keeping it. So each design is kept in as many forms as possible: from artwork, to fabric bases, colourways, promotional and sales material (swatchbooks, fent books, etc.) to the screen separations in digital form.
What do the department do to conserve the fabric and artwork?
We try to make everything as safe as possible. Textiles are kept away from dust and light in acid-free boxes as much as possible, and artwork is stored in melanex sleeves (this is an ongoing and slow process, as the archive is large and space is very short). There is an ongoing relationship with the paper conservation course at Camberwell College of Arts and students often work on either the pattern books or on individual pieces of artwork.

The archive is in storage and is for the business only, it is not open to the public. Liberty has given, on permanent loan, the documentary archive to Westminster Archives: 10 St Ann's St, London SW2 2XR, telephone 020 7641 5180.