When shopping online, size guides are available for products by clicking on the size guide icon which you can find by scrolling down to the middle of the product listing page. The size guide icon is highlighted below;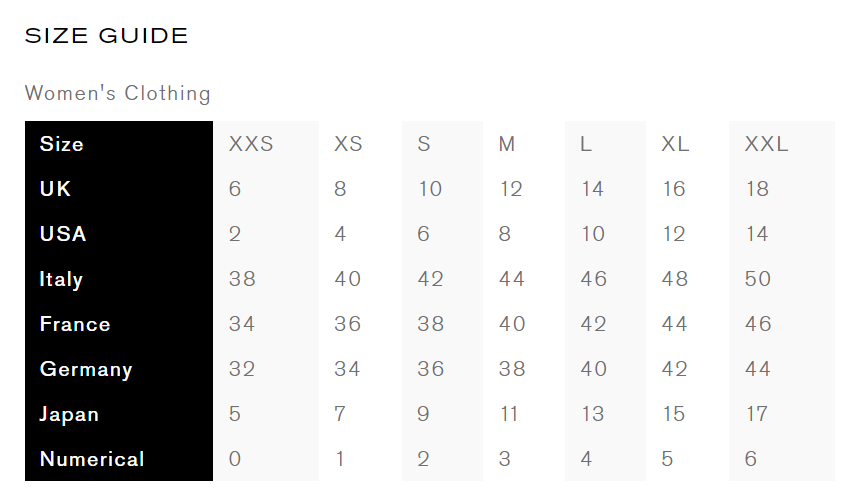 We have size guides available online for Womenswear, Menswear, Liberty London shirts and Denim. Please note, sizing varies by brand.
If you are shopping in-store, our Sales Associates will be available to help you with sizing queries.
Click here to browse our fashion range online.